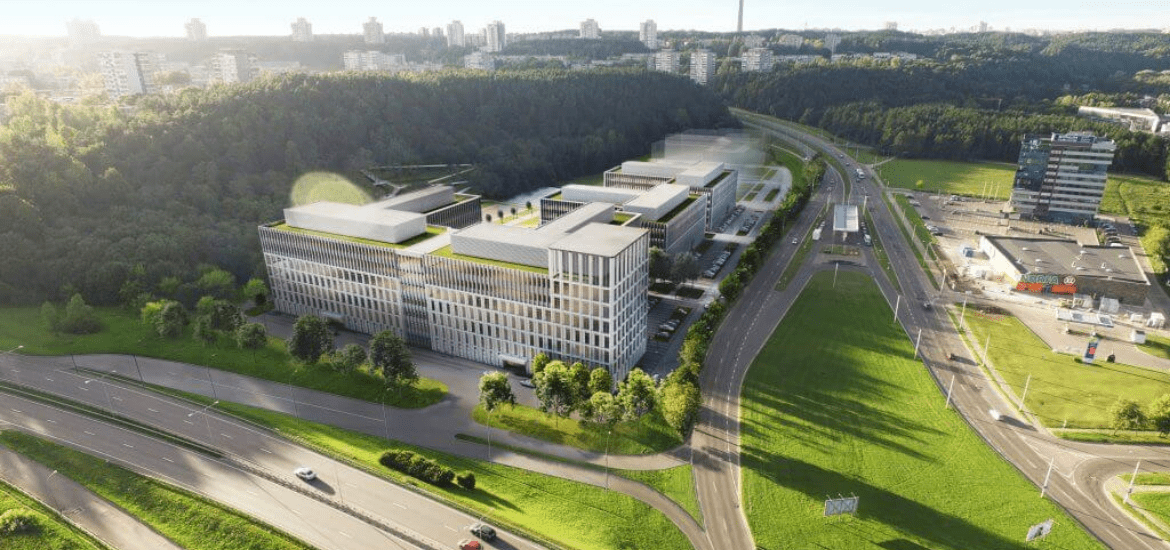 Project: Business Garden Vilnius
Lankmeta is collaborating with the most renowned construction companies and contractors in Lithuania and abroad. It results in such projects as Business Garden Vilnius – an office complex developed by Vastint Lithuania in the capital of Lithuania which has a vision of creating comfortable yet ecological office spaces.
Business Garden Vilnius combines modern architectural and technological solutions in order to create comfortable and healthy workspaces. Sustainable and energy-efficient solutions that were implemented during the construction allowed to drastically reduce the energy consumption of these buildings, allowing to preserve the environment we are living in.
We are happy that general contractors UAB Mitnija chose us to produce various types of metal products for the construction of this project.