CLIENTS ARE OUR TOP PRIORITY
UAB LANKMETA  – one of the leading metal bending companies in the Baltics
LANKMETA is specialising in cold bent metal profiles production. Our device park allows to produce high quality sheet metal products for different industries, such as construction, industrial production, trade, agriculture and other.
We pay a great attention to the quality of our products. We use high quality raw materials from reliable suppliers and different types of metal sheets: galvanised, ferrous, stainless steel, aluminum and copper.
There is a wide choice of our services as well: metal bending, cutting, laser cutting, unrolling, straightening and perforation.
LANKMETA – long term experience in Lithuania and abroad.
The main uniqueness of our company, which allows us to successfully provide metal bending, cutting and perforation services and to produce high quality metal constructions, is efficient fulfilment of our services, made possible by qualified specialists and 24/7 production process.
Metalworking services for all your metal needs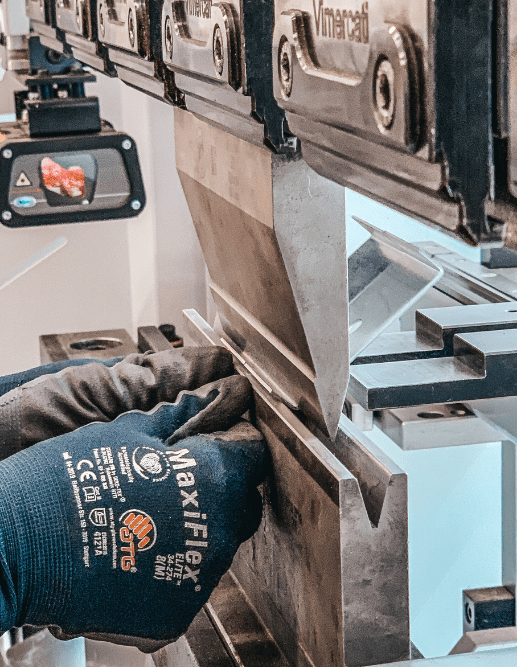 Our products are used in the construction of grand projects
In collaboration with the biggest contractors we help real estate developers create some of the brightest projects in the Baltic and other regions. Besides supplying standard metal beams, we are also offering more complex metal constructions.
109
+
Professional workers
600
Production capacity t/mo
Quality and reliability of our products and services is our top priority.
Quality means our responsible approach to customers' needs satisfaction and provision of the best products and services.
We control the quality in every step, starting from the purchase of raw materials, finishing with the delivery to the customer. All products contain the Declaration of Performance, issued with their invoice number, date, nomenclature of produced profiles and the type of raw material indicated.
Free consultation
Leave us your request and we will get in touch with you in the nearest time!
How can you reach us?
If you have any questions or ideas that you would like to share, please get in touch with us via an email or a phone. You are also welcome in our headquarters!