Thermal (deformation) joints for concrete floors
Thermal (deformation) joints are made from S350GD+Z275MA quality metal, are 2,5 mm in thickness and 4000 mm in length. Heights vary by the thermal (deformation) joint model.
Thermal (deformation) joints made by LANKMETA can be 40 mm, 60 mm, 85 mm, 105 mm, 125 mm, 140 mm, 165 mm, 185 mm, 200 mm, 250 mm, 300 mm in height.
The joints are used for large-volume concrete floors or coatings installation. They compensate concrete coating movements upon changes in temperature, and they are also used as a separator.
Thermal (deformation) joints are made by connecting two Omega-shaped profiles with bolts or screws. Omega profiles are nivelated with respect to armature bars, which are hammered into the base layer.
During the concreting works, the conrete is layered straight on the top of the joints. While it is tightening, the joint sticks to the concrete due to the armature bars. When the temperature changes and the concrete starts shrinking, the joints split into two thus making the concrete more durable.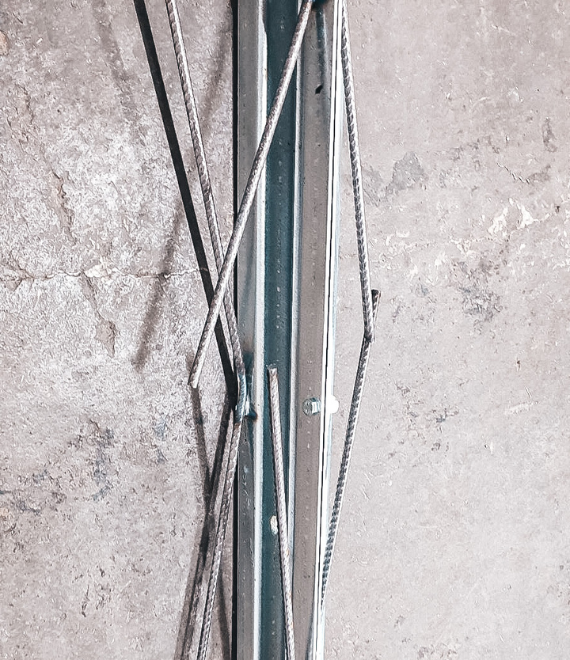 Free consultation
Leave us your request and we will get in touch with you in the nearest time!
How can you reach us?
If you have any questions or ideas that you would like to share, please get in touch with us via an email or a phone. You are also welcome in our headquarters!