Sheet metal and tin-plate bending
With the help of our computerised equipment our specialists can bend different kinds of metal sheets which are up to 12 meters in length.
We can bend a variety of open metal profiles using galvanised, stainless and ferrous metal sheets upon request. We bend metal profiles from aluminium, copper and other non ferrous metal types and tin-plates as well.
We perform sheet metal and tin-plate bending using modern metal bending equipment with CNC control. We are also using specialised computer software. in order to help us properly bend sheet metal.
Sheet metal bending equipment technical data:
Power – 175t (1750 kN) or 150 t (1500 kN);
Maximum bending length with thickness 0,5 ÷ 3,0 mm – 12 m;
Maximum bending length with thickness 4,0 ÷ 6,0 mm – 4,0 m;
CNC control;
Detail dimension accuracy – ±1 mm;
Bending angles accuracy – 0,5º-1º.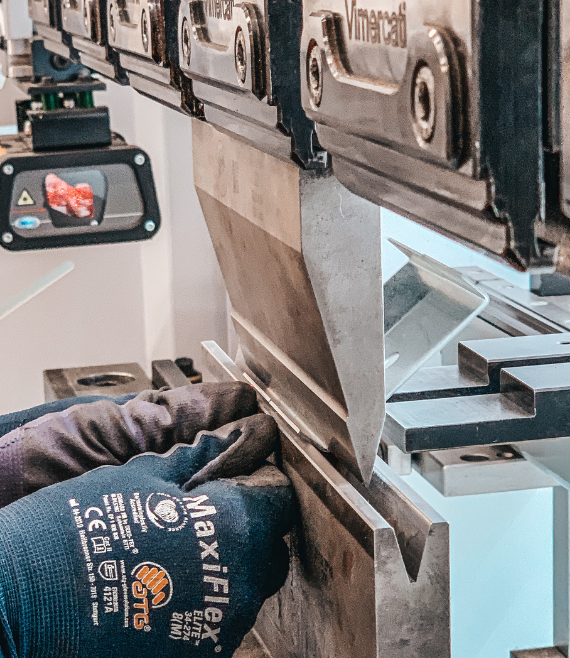 Free consultation
Leave us your request and we will get in touch with you in the nearest time!
How can you reach us?
If you have any questions or ideas that you would like to share, please get in touch with us via an email or a phone. You are also welcome in our headquarters!