Sheet metal perforation and angle cutting
Following customer's request, we can accurately cut angles as well as perforate simple and conical holes in metal sheets.
Machine-tools' technical specifications:
Hole punching – Ø 3 mm ÷ Ø 22 mm; angle cutting – max depth 220 mm;
Minimal punching angle – 60º;
Punched metal thickness – up to 6mm.
Perforation line:
Perforated sheet thickness from – 0,5 ÷ 3.0; maximum width – 625 mm;
Minimum length – 1200 mm, maximum – 12 000 mm;
Hole diameters from – 5 ÷ 28 (oval holes – 14×28; 18×30);
Perforation of thermal profiles – 3×70.
Coordinate sheet punching machines:
Perforated sheet thickness from – 0,5 ÷ 3,0;
Perforated sheet width – up to 1500 mm, length – up to 12 000 mm;
Perforated sheet weight – up to 150kg;
Perforating of various oval holes – from Ø4.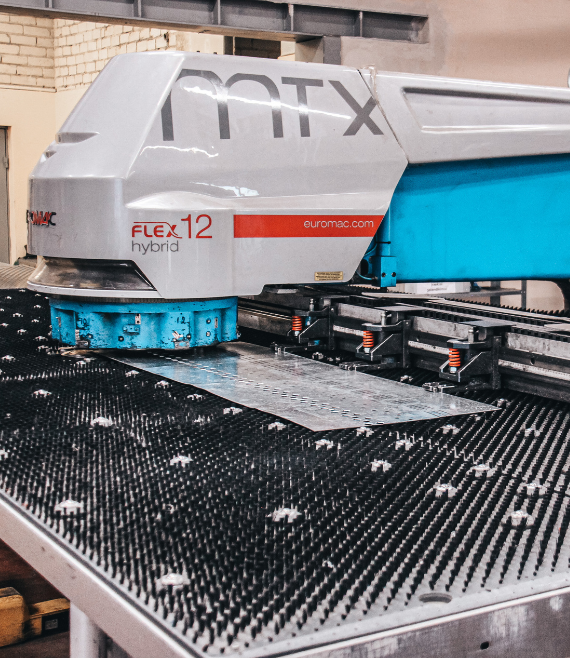 Free consultation
Leave us your request and we will get in touch with you in the nearest time!
How can you reach us?
If you have any questions or ideas that you would like to share, please get in touch with us via an email or a phone. You are also welcome in our headquarters!