Cutting sheet metal with a high precision laser
Our sheet metal laser cutting equipment can perform sheet metal cutting tasks from the client's drawings with extremely high precision.
Cutting metal with a laser beam makes it possible to achieve extremely precise cuts and difficult shapes and forms. High quality metal cutting lasers allow us to cut various types of metals and other materials which we would not be able to cut with other means of metal cutting.
With our laser cutting equipment we can cut any holes and forms requested by our clients. It is worth to note, though, that laser cutting metal is the most effective when it is used to cut complex metal profiles and metal constructions.
Maximum metal sheet dimensions:
Metal sheet size – 2000 x 6000 mm;
Black metal thickness – 25 mm;
Galvanised steel thickness – 25 mm;
Stainless steel thickness – 10 mm;
Aluminum thickness – 8 mm.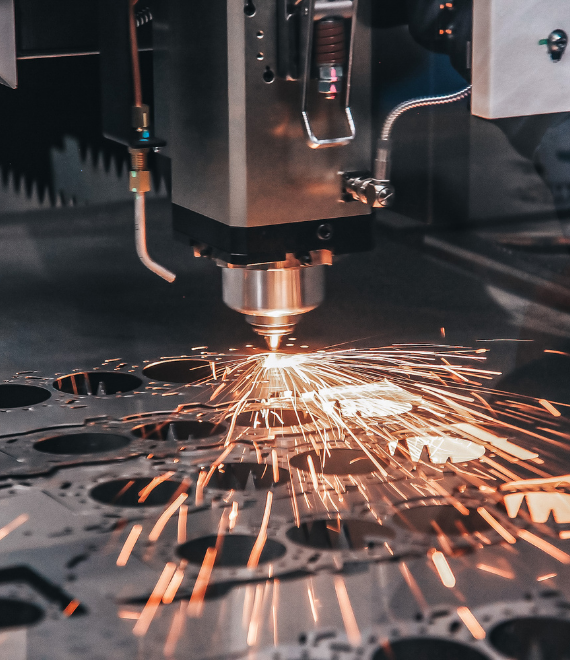 Free consultation
Leave us your request and we will get in touch with you in the nearest time!
How can you reach us?
If you have any questions or ideas that you would like to share, please get in touch with us via an email or a phone. You are also welcome in our headquarters!