Z, U, C thermal profiles from sheet metal
We produce TU, TZ, TC, TL shaped certified profiles from galvanised steel S350GD+Z275MA with the length of up to 12,36 meters, tailored to the construction industry.
We produce customised profiles following client's specification on length and cross-section. We perform load calculation and design works as well.
Galvanised sheets are supplied in rolls from renowned Scandinavian and Western Europe manufacturers; metal thickness ranges from 0,5 to 3,2 mm, while the maximum length varies:
Layout below 180 mm – 6 meters
Layout above 180 mm – 12 meters
Roof, wall and building frame structures made of lightweight galvanised metal profiles ensure fast and easy construction process.
Main advantages of this kind of metal profiles are light weight and firmness. These metal profiles are quick to install and easy to transport. Our metal profiles also have a decent corrosion resistance.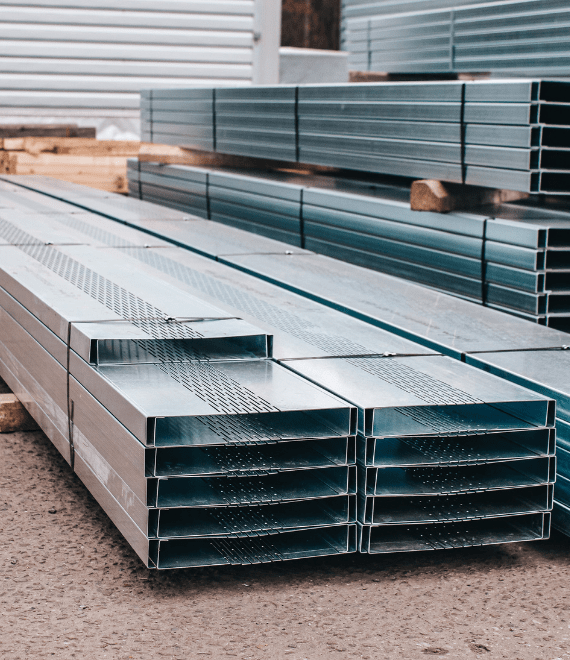 Detailed specifications of our Z, U, C shaped thermo profiles
LANKMETA UAB has the EC Production Control Certificate No. 1397-CPD-0393 issued by the State Enterprise Construction Products Certification Centre. All metal profiles, thermal profiles and profiles for ventilated facades that we produce comply with the Standard LST EN 1090-1:2009+A1:2012 requirements.
Free consultation
Leave us your request and we will get in touch with you in the nearest time!
How can you reach us?
If you have any questions or ideas that you would like to share, please get in touch with us via an email or a phone. You are also welcome in our headquarters!